On a sunny day full of triumph and emotion, the MBA9 students' thesis process was brought to a climax. The students, after 1.5 years of hard work, were challenged to demonstrate their knowledge and skills during a defense before a critical jury. The day culminated in a solemn ceremony in which the students received their well-deserved diplomas. It was an unforgettable day that marked the beginning of a new chapter in their professional journey.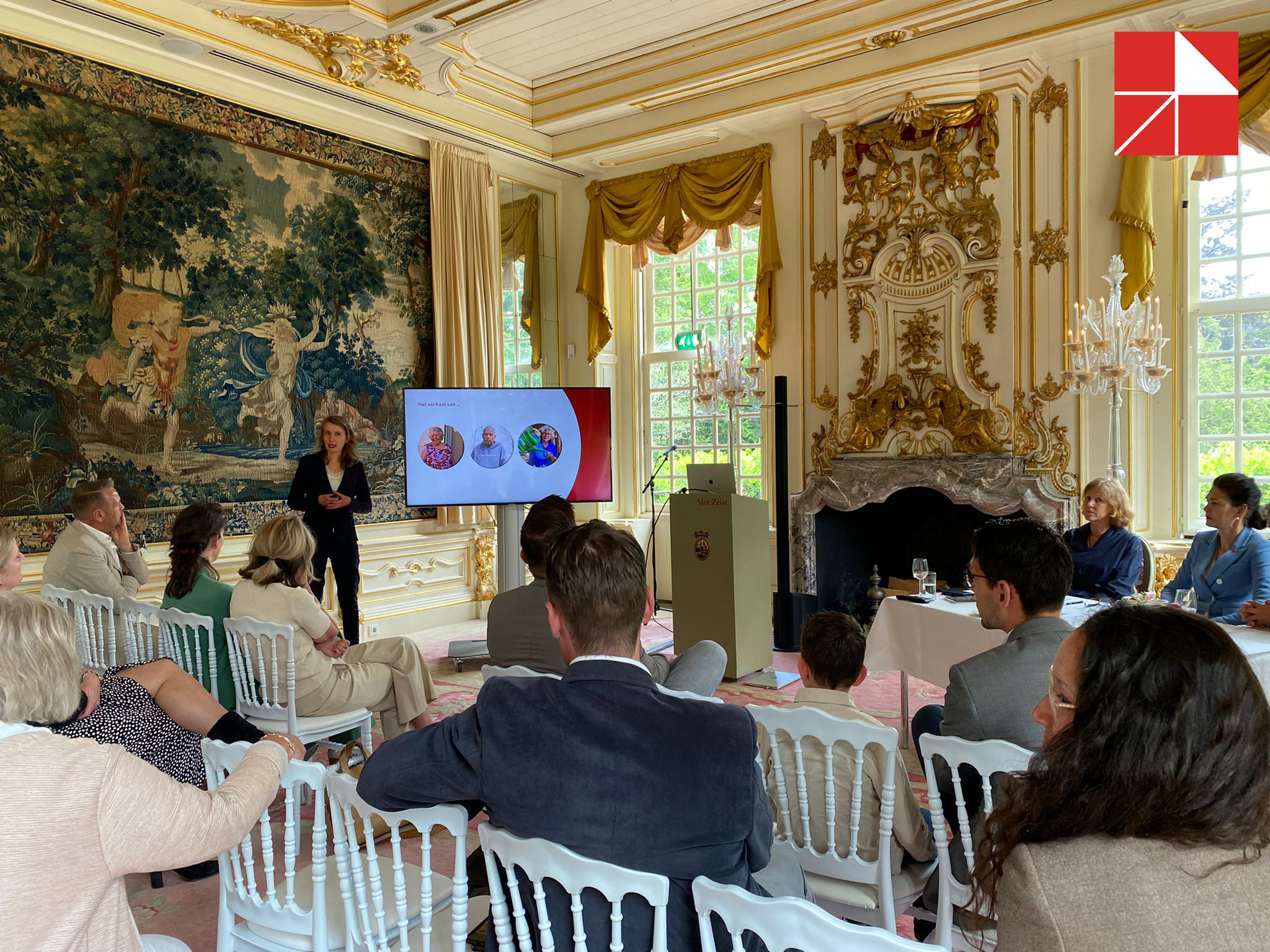 Future-proofing with people and planet
The excitement was palpable as the MBA students prepared to defend their thesis. With years of dedication and expertise in fields such as gynecology, geriatric psychiatry, pharmaceuticals, orthopedic care and entrepreneurs in the healthcare domain, the students had dedicated themselves throughout the thesis process to studying complex challenges facing the healthcare industry. By conducting in-depth research on topics such as health policy, cost control, technological advances and patient-centered care, now was the time to turn this knowledge into actionable solutions and present them to a critical jury.

During the defense, students faced questions specific to the complex issues in healthcare. The judges were curious about the innovative approaches the students had developed to improve the quality of care, increase accessibility and find sustainable solutions. The students were challenged to demonstrate personal leadership and substantiated how their ideas had the potential to have a positive impact on the healthcare industry.



Quote Student:

"I have formulated two core values for myself, sustainability and cooperation. It is important to be future-proof with the people and the planet, I am afraid that if we don't put that to good use now, you will fall behind the net."


The beginning of your personal journey
The judges were impressed with the students' courage and insight. They recognized that these future leaders in healthcare were able to overcome complex challenges and pave the way to a better future in healthcare. The defense was not only a triumph for the students, but also an affirmation of their ability to act as healthcare leaders and make a difference in addressing the complexities of healthcare.
The official closing began with a personal speech in which Professors Prof. Dr. Wes Wierda & Drs. Margareth de Wit MBA and Jury President Dr. Sylvia Peters spoke. In it, Wierda highlighted the students' achievements and mentioned the challenges they had overcome during their MBA journey.
The highlight of the ceremony was the long-awaited moment when the MBA students received their diplomas. With beaming smiles and a sense of accomplishment, they stepped forward one by one to receive their diplomas. This symbolic gesture marked the end of a challenging academic journey and the beginning of a promising future as professionals.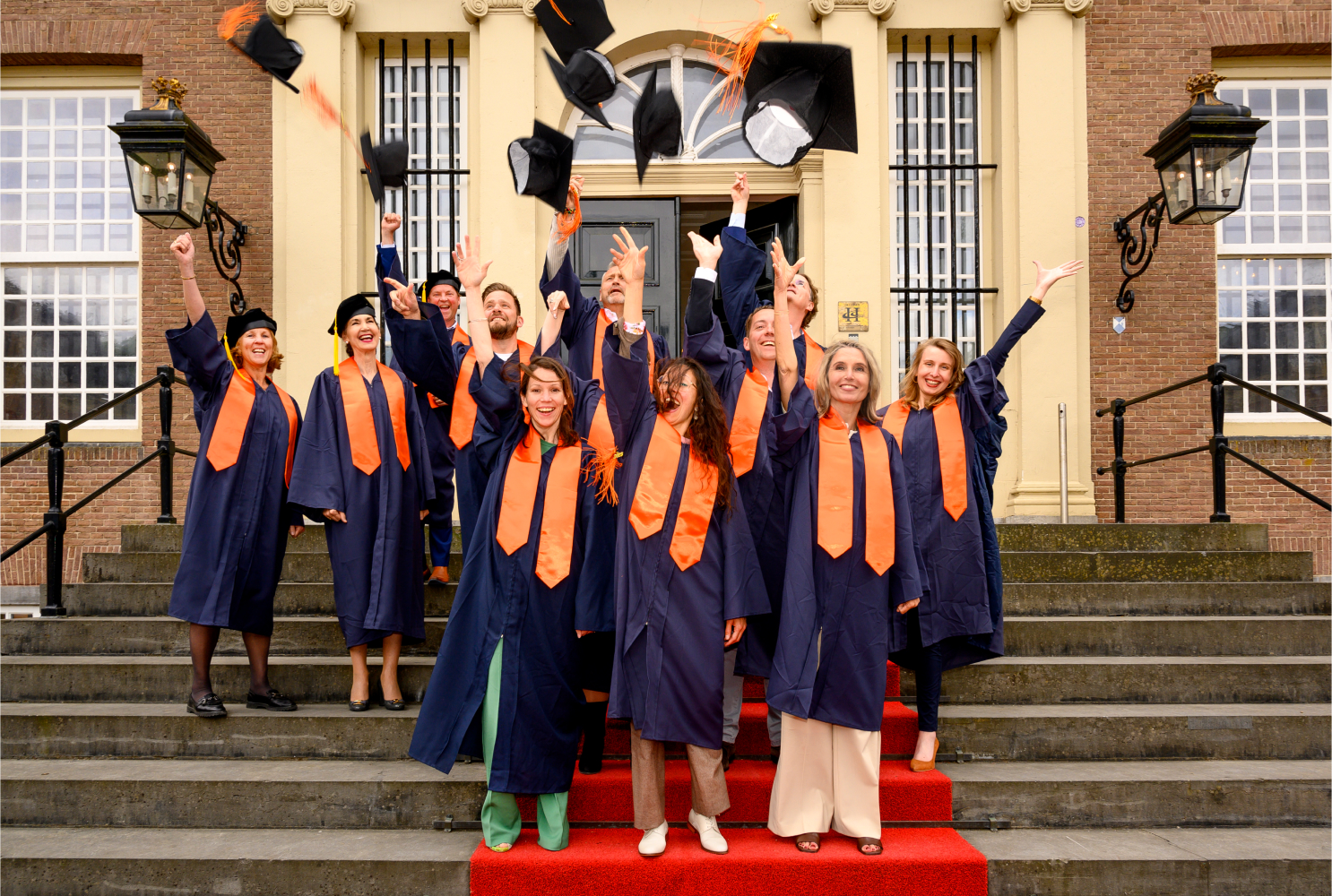 Picture: Milette Raats. Students: Karen Verloop MBA, Mireille Duindam MBA, Rik Smit MBA, Marcel Korver MBA, Jennefer Timisela MBA, Frank van der Helm MBA, Maartje Geraedts MBA, Hanna Laport MBA, Michiel van Werkum MBA.

Connecting as Alumni
As the day drew to a close, MBA students became not only qualified professionals, but also proud members of Academica's alumni network. As Academica alumni, they have access to an extensive network of professionals and resources that support them in their continued growth. In doing so, students embrace the concept of lifelong learning as an essential pillar of their professional growth, enabling them to remain effective leaders and drive positive change, contributing to future-proof care for all.

Check out the course these students chose: