Zenger Folkman
The leading authority on leadership development
Academica is a strategic partner of Zenger Folkman. Having received the Top Partner award in 2018 (EMEA), 2019 (EMEA) and in 2020 (Global), Academica may once again call itself Top Partner (EMEA) for 2021! Academica demonstrated the highest and most consistent results in this region in 2021.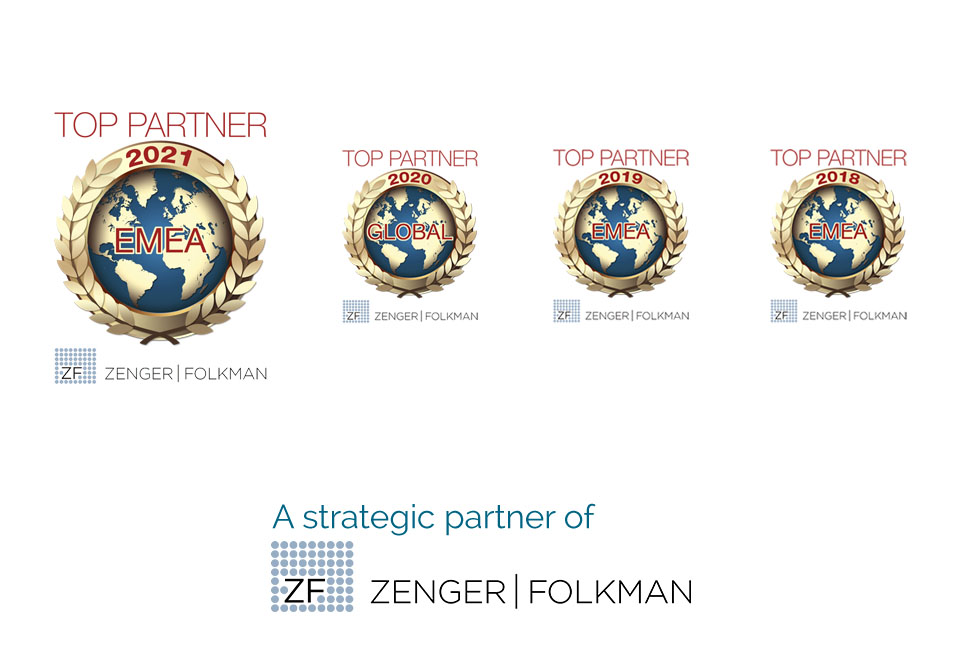 Zenger Folkman is at the leading edge of leadership development programs, offering high-quality leadership development and corporate programs within all sectors, industries and markets around the world (including for General Mills, AT&T and GAP). The method has been awarded the best leadership method by the Harvard Business Review.

Zenger Folkman, founded in 2003 by Dr. Jack Zenger and Dr. Joseph Folkman was created in response to the groundbreaking scientific research from the best-selling book "The Extraordinary Leader: Turning Good Managers into Great Leaders" (McGraw-Hill, 2001).

Together, Jack Zenger and Joe Folkman have more than 75 years of experience within the training and development industry. Zenger Folkman's international research shows that leadership matters and has a major impact on the performance of organizations, their employees and customer satisfaction.
Their book "The Extraordinary Leader" explains how through focused development leaders can multiply their effectiveness when they systematically build their signature strengths in ways that will positively impact the organization. Focusing on the right "strengths" makes the difference between good, average and excellent leaders. Building on strengths and no longer emphasizing weaknesses is one of the important insights that emerged from Zenger Folkman's research. Their approach reveals the following unique elements:
Evidence-based.
World-class standards, as well as national and industry norms.
Builds on leadership competencies that make a difference.
A proven cross-training program with a non-linear approach to developing strengths.
An insightful and detailed leadership assessment report (based on the 360-degree feedback assessment) that also shows the employee engagement index.
A personal action plan focusing on strengthening performance and organizational success.